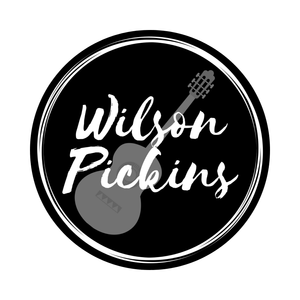 NASHVILLE, TN - Wilson Pickins Promotions is proud to announce the signing of Joe Hott to the agency for full representation. You may be familiar with Joe from his frequent appearances on the Bluegrass Today Charts with singles from his first two album releases,  The Last Thing on My Mind and his debut for Rural Rhythm Records, West Virginia Rail in 2019. 
"The first time I listened to Joe I was impressed not only with his singing and tone of his voice, but with his traditional and classic flair for a song at such a young age. That's something you're born with, it can't just be learned. Add to that his obvious style and look that places him in another era and it's enough to just make you feel nostalgic, like you are watching and enjoying from another time, many years ago. Joe Hott is a genuine and unique artist in our industry and I can't wait for the world to discover him."  ~Melanie Wilson 
Joe Hott is currently in the Sony Tree studio in Nashville with Producers Glen Duncan and Adam Engelhardt of Engelhardt Music Group working on his third studio album. There will be a lot of original music on this record and a lot of exciting co-writes for Joe as well. We will keep you posted as we get closer to a release date for the first single. 
Please visit Joe's website and Facebook page to give him a like and check out the currently available music. DJ's and Radio Programmers can download Joe's music on Airplay Direct. 
Joe Hott calls Nashville home, and is poised to be the next "must see/must hear" new face and voice for a broad scope of listeners ready to discover that "all things old become new again." 
Joe's sound is a unique blend of retro-grass, traditional country, gospel and Appalachian mountain music. This combination makes the West Virginian Joe Hott a rare treasure on today's music scene, with his 6-foot frame and handsome, boyish resemblance to Hank Williams, Sr. 
In 2012, Joe formed "Short Mountain Brothers" trio—the name of the group a tribute to Short Mountain that looms just behind Joe's boyhood home. With the addition of a fourth musician, Joe now tours with his renamed "Short Mountain Band" featuring guitar, banjo, bass and mandolin. They have shared the stage with artists such as Rhonda Vincent and Vince Gill & the Time Jumpers, consistently growing their fan base on each concert stage. 
Joe and the creative, professional team he has assembled are confident he has not only the talent, but the authenticity to reach both old and young with his presentation of the traditional. 
"People like what's real—and that defines my music," he enthuses. 
His debut album The Last Thing on My Mind left little doubt that classic sounds are perennial—and Joe Hott is here to prove it. It would earn him a 2018 Inspirational Country Music Association nomination for "Inspirational Bluegrass Artist of the Year." Joe would release the single "West Virginia Rail" reaching #1 on the Roots Music Report's "Top 50 Bluegrass Song's Chart" and #3 on the Bluegrass Today Weekly Airplay chart. He released his sophomore project, West Virginia Rail, under a new record label with Rural Rhythm Records in 2019. He closed 2019 with the single "Cry From the Cross" which debuted at #1 on Bluegrass Today's "Gospel Weekly Airplay Chart." It would go on to rank among the "Top 25 Songs of 2019" on Bluegrass Today's Gospel Charts. 
Joe's signature train whistle and sound have been featured on the Grand Ole Opry multiple times and he's won over industry reviewers throughout his career: 
"Joe Hott can be likened to country artist Mo Pitney in that they both sing in a style that hovers over the line between retro-bluegrass, or Appalachian mountain music, and country music" – Bluegrass Today 
"Joe Hott is a gem. Hott stands out as one of the most promising newcomers in the genre, and his future in bluegrass should be bright." – Digital Journal 
"West Virginia Rail has the feeling of first-generation, post-World War II bluegrass. Call it old-soul music. It goes to the heart of traditional bluegrass' claim on our emotions. In other words, you don't get to listen casually." – Rambles.net