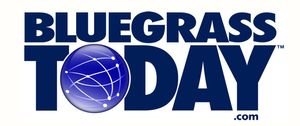 Emerging bluegrass artist Joe Hott, who recently signed with Rural Rhythm Records, has released his first recording for the Mount Juliet, Tennessee-based label; West Virginia Rail, "a hard driving train song that never slows down." 
Rural Rhythm are naturally effusive about their new signing …. 
"Hott is poised to become a 'must see/must hear' new face and voice for a world of new listeners ready to discover that 'all things old become new—and hip again.'  The 23-year-old artist, is in a word: Authentic. A unique blend of retro-bluegrass, traditional country and Gospel music, and original Appalachian mountain music provide the mixture that makes the West Virginia-born Joe Hott a rare treasure on today's music scene." 
A 6 foot 4 inch Hank Williams look-alike, Hott describes the song that he co-wrote earlier this year with Adam Engelhardt and Glen Duncan … 
"West Virginia Rail is a song that tells my story but resonates with many others. The song tells the story of a young person who needs to work, but living in the mountains there are not many opportunities. He knows to find work and make an honest living he must leave his home, a situation he is not comfortable with since he is leaving behind the only place he has ever known. He takes a new job in the big city working 9 to 5 in a rundown factory, and even though his new lifestyle is going well, and he is making the money that he wanted to make, he still misses his home in the mountains. The song goes on to tell that when the whistle blows on Friday evening he is headed back to his home in West Virginia to be among his family and friends, until he has to go back to reality for the work week. He knows his visit back home will be short, and he tells the engineer driving the train to not waste any time and to hold that throttle wide open for he's leaving this town for God's own country on that West Virginia Rail." 
Produced by Engelhardt and Duncan, West Virginia Rail features Hott's soulful mountain vocals accompanied by a clutch of top bluegrass musicians Cody Kilby – acoustic guitar; Scott Vestal – banjo; Glen Duncan and Joe Spivey – twin fiddles; Dennis Crouch – upright bass; and Casey Campbell – mandolin.
MORE HERE: https://bluegrasstoday.com/joe-hott-single-released-to-radio/